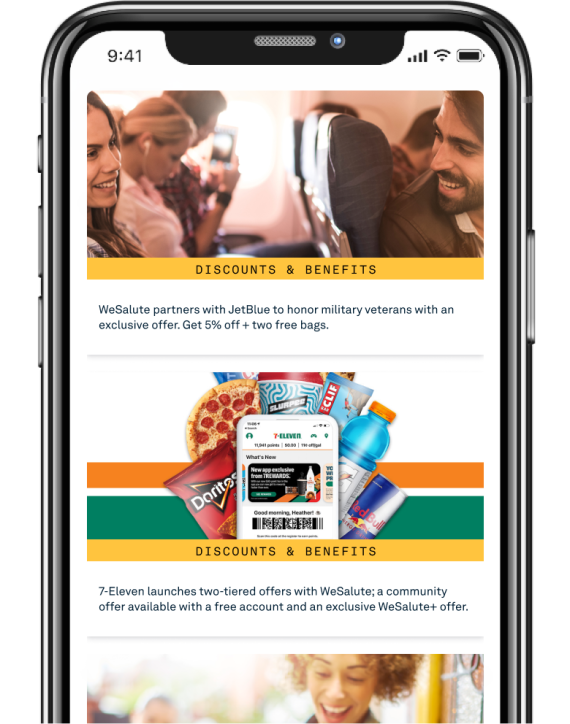 Offering a military discount isn't enough
Promote your military offer using our military media reach and expertise.
Create a powerful media plan
Reaching the military community with a new military offer can be challenging.
We have a longstanding, successful track record of producing relevant media and informed content for veterans, and the wider military community. We'll create a powerful military media plan for you that gets results.
Experience brand success with our media solutions
Our military media solutions align your brand with your military offer through influencer marketing, impactful messaging, social media and engaging events.
 Produce PR to reach influencers
 Generate custom editorial
 Post on social media
 Offer event sponsorships
 Military blogging expertise
 Engaging stories, relevant content and news
 An audience of over 1.2 million Facebook, Twitter, and Instagram followers
 Brand exposure at military and veteran events
Connect Your Brand with the Greater Military Community
Inspire and enlighten
Our branded editorial features engage the military customer audience with relevant content and increase exposure of your military offer across our media properties.
Demonstrate social impact
Our media promotes your brand as one that rewards service and enhances military lifestyles – creating greater brand affinity with the military customer and the general public.
Walk the talk
Your published military content receives media exposure with other top brands who are publicly honoring and rewarding service to our country.
Reaching and Influencing the Military Consumer
With Veterans Advantage Media, you'll reach and influence the purchasing decisions of our nation's military consumer. Our military consumer base is more educated, more affluent, and has more purchasing power than the general population. Learn more by clicking here to request our 2019 Military Marketing Demographic Report.